One of my players bought a boatload of minis from
Mega-Miniatures
- I got in on the deal and bought a few dogs. He then wanted them painted, so a bunch went off to
PrimEvil Studios
. I tossed in some of my
older minis
that were suffering lead rot, plus my poor broken chest-bearer. The finished results just arrived in the mail.
Ed did a fantastic job painting them. Here's Netal the elf, Justin the dwarf, and P.W. the halfling, along with a bunch of dogs to do their fighting for them.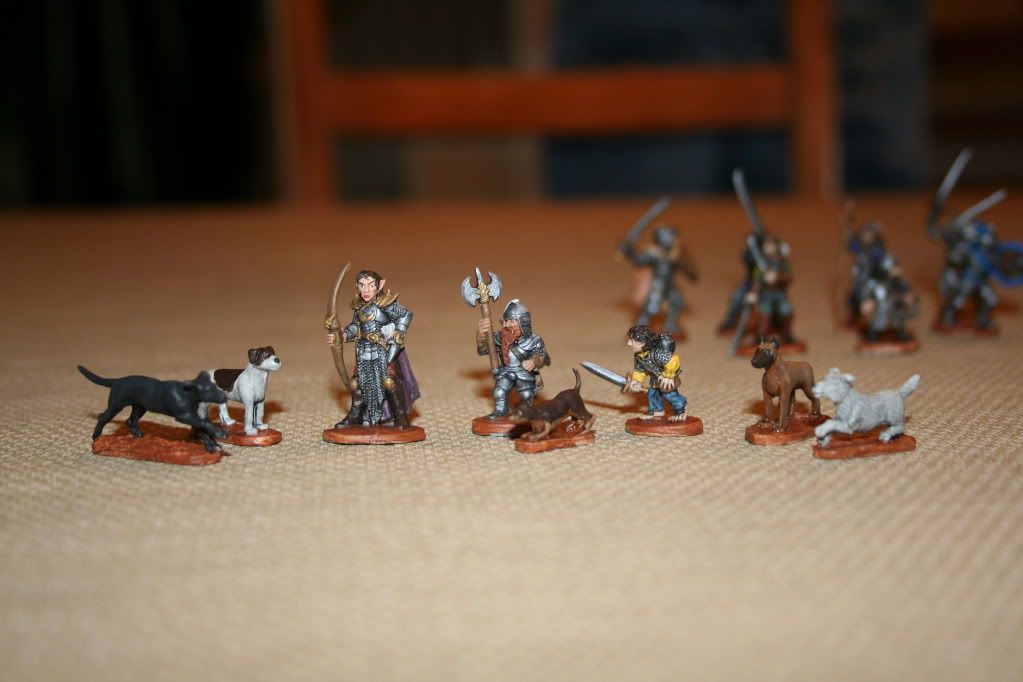 And here's a bunch of other guys that Netal's player bought. Ninjas? Not sure what he's thinking...
And here's some of my original Grenadier guys, now painted